Richamster - Bug Bounty Program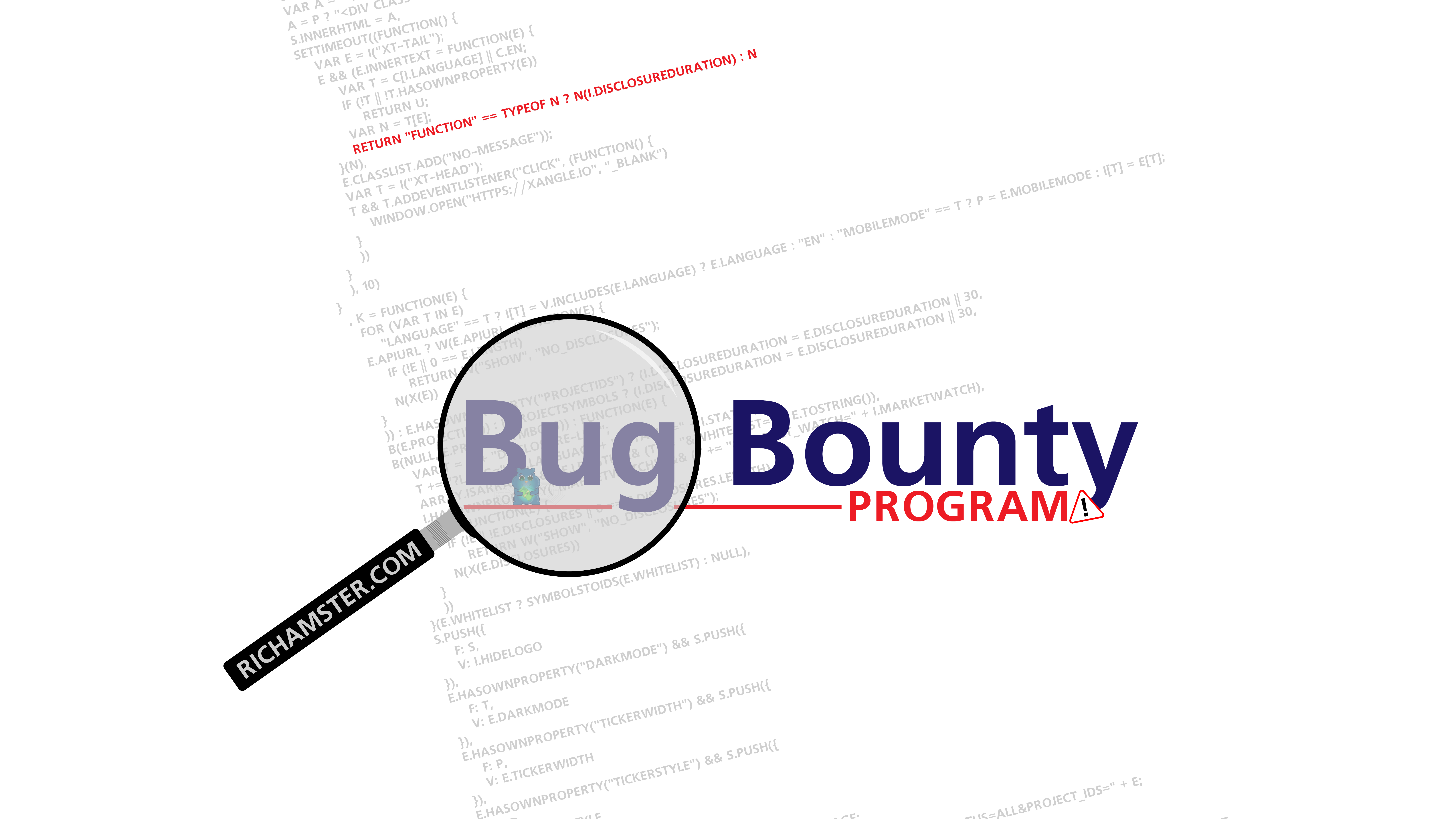 ⚠️ CAUTION ⚠️
📍 Starting of today, we are launching a program for searching for vulnerabilities on the Richamster exchange - Bug Bounty Program.
And, of course, we are ready to pay 🧑‍💻 a reward to bug hunters and ethical hackers for the vulnerabilities 💵 found!
💰 The minimum amount of remuneration, according to the provisions of the Program (https://docs.google.com/document/d/1VGfVIvFAqLF5FYJHdY0GvM4LQZqwllCXVXsfw4sPmfM/edit?usp=sharing), is 50 USD (50 US dollars).
🤝 We will be grateful to all program participants for the vulnerabilities found.
The security 🔑 of the exchange, client assets and information about them is the top priority of our team, since it is cybersecurity factors that play an important role in the operation of the Richamster cryptocurrency exchange.
The Bug Bounty Program will be valid indefinitely, but the conditions may change, so check them with the managers.
💁‍♂️ How to report a vulnerability:
1️⃣ Create an account on the Richamster exchange.
2️⃣ Find the vulnerability.
3️⃣ Prepare a report, be sure to include a description of the steps to reproduce the vulnerability, including screenshots, or a video recording of the monitor screen, on which we can see the actions of the bug hunter step by step.
4️⃣ Be sure to include your contact information in the report so that we can quickly respond to your message.
5️⃣ If you have any suggestions for closing the vulnerability, let us know.
6️⃣ Wait for a response and provide details to receive a reward.
📩 Please send messages about the vulnerabilities found to the following contacts:
[email protected]@SilverMystery (Telegram)