The 3rd Rich Hamster-2020 Tournament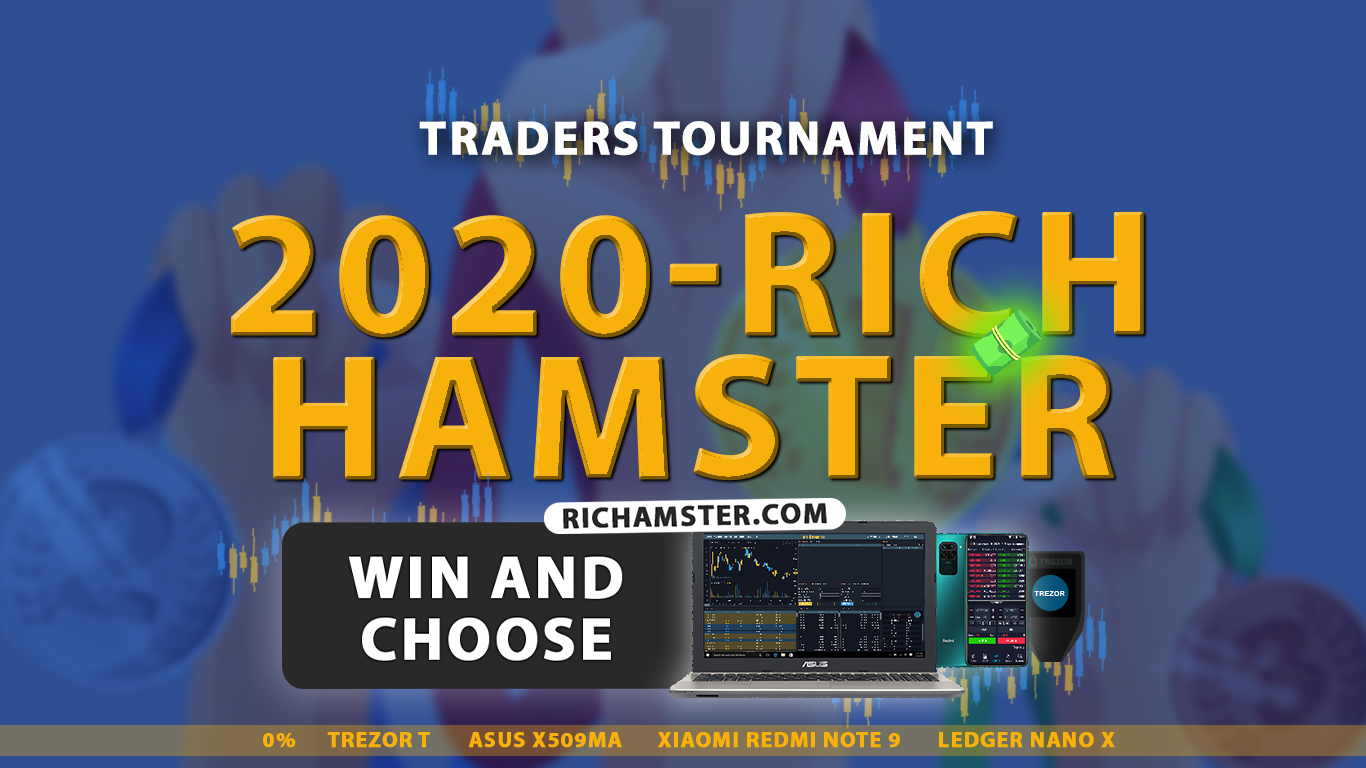 Hello!
From November 10, traditionally, on the Richamster exchange, the 3rd "Rich Hamster-2020" Tournament of Traders begins in order to determine the most successful in the modern cryptocurrency market! 🎆🎆🎆
What do you need to take part in the tournament?
You need to purchase BattlePass - 100 KUB, or GoldBattlePass - 200 KUB by writing to [email protected] specifying your nickname on the exchange and what ticket you are buying.
Please note that those who have 7 and 10 statuses activated on the exchange receive a ticket for the tournament for free. You just need to apply for participation. Owners of 7th status can receive GoldBattlePass after paying 100 KUB.
After receiving your ticket, you will be issued with a tournament account. On 11/10/2020, balances will appear in tournament accounts. All start with the same amount. The task is until 01/10/2021 at 22:00 Kiev time to trade more balance. Interim results for accounts will be published weekly. At the end of the tournament, 3 prizes with the largest total balance and 3 prizes in the special category "Our DASH - 2020" will be determined, which will have the largest amount of DASH on the tournament account at the end of the tournament.
You can join the tournament even after the start on 10.11.20, even though it is 9.01.21.
What is the difference between BattlePass and GoldBattlePass?
If you have a BattlePass, the funds that you trade with your tournament account are transferred to the exchange in full at the end of the tournament.
If you have a GoldBattlePass, half of the funds from the trade on the tournament account will be transferred to your main account.
☝UVAGA! Participation in the tournament is for adults only!
prohibited:
❌Populate and withdraw funds from the contest account.
❌Zmova with other participants in the competition (in case of collusion, all participants in the conspiracy will be disqualified)
❌ Trade a contest account with your main account
Also, participation in the tournament ends when you lose 30% of the starting deposit.
In all of the above cases, participation in the tournament will be terminated early.
Now comes the fun part. What is all this for?
All winners will receive a Diploma, a branded T-shirt, a set of branded stickers and the right to choose 1 of 4 prizes in their place.
![](/images/Турнір Багатий хомяк 2020 - Google Документы - 2.jpg)
Prizes in the special category "Our DASH - 2020" 1st place - 0.25 DASH, 2nd place - 0.1 DASH, 3rd place - 0.05 DASH.
Are you ready to win? Prove to everyone that you deserve the title of the best trader ⭐🌟⭐!
Good luck🚀!